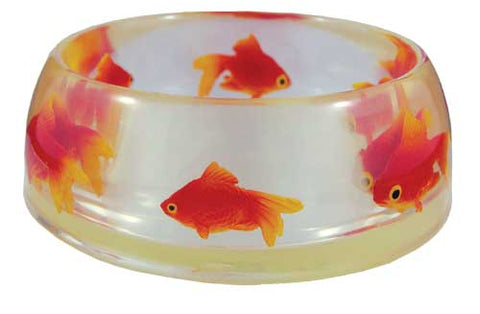 Large Goldfish Bowl
Paw Stars funky dog and cat bowls make meal times fun for four-legged friends. This range of designer dishware is a great gift idea for pampered pets and the people who love them. 
Our large Goldfish bowls are so life-like, even your cats or dogs can be fooled. Rest assured, no fish was harmed in the making of these bowls, but they are sure to create a talking point. 
Features:
- Made from clear heavyweight poly-resin
- Durable and hardwearing
- Hand finished with non-slip feet
- Gift boxed in a clear perspex display box
Paw Stars designer dishware is created for cats and small dogs, suitable as both a water or food bowl. Be sure to check out the Skeleton fish and Butterfly design.
Size: 21cm diameter
---
We Also Recommend
---